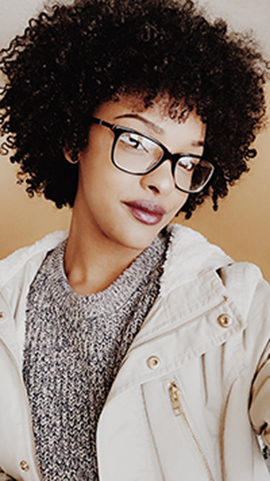 Congratulations to Payton Horacek, our 2017 OneTraveler recipient!
OneTraveler has awarded Payton Horacek with funding for an independent journey to Thailand this summer.
Payton is from Omaha, Nebraska and currently pursuing a Bachelor's degree in Family Science with a minor in Psychology and Ethnic Studies from the University of Nebraska - Lincoln.
Payton shares, "There's not one thing I want more in this lifetime than to see this world and now I am given a chance to do just that. The one thing that I am most excited for on this solo journey is the different lessons I will learn. There is no doubt in my mind that there are many lesson ahead of me. Some will make me cry, some will leave me in laughter, some will make me miss home, some will make me never want to leave, and some will simply leave me speechless. But, I am ready for each and every one because they will shape and mold me into a better person!"
Payton will be blogging throughout her journey at https://www.paytonhoracek.com/thailand/ if you'd like to follow along for her updates.
OneTraveler's Board President Derrick Eells says, "An independent travel experience provides important life lessons for young travelers. They have the opportunity to define who they are as a person through skills development from this solo travel experience. The best leaders are the ones who truly know themselves and self-awareness is the most under-rated trait of a successful leader."